The Crow's Nest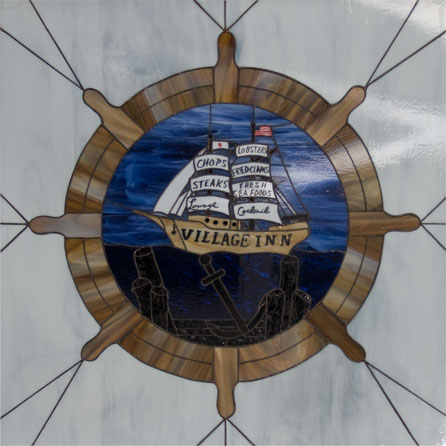 Climb on into the Crow's Nest to dine in privacy behind The Village Inn's stained glass porthole. Enjoy your party at a large dining room table centered below sturdy beams in this ultimate hideaway spot.
Available for Parties and Functions
Please email our Banquet Coordinator under the Contacts tab at the top of this page to reserve this room* or call our hostess during business hours at (207) 782-7796.
*Any fees that may be attributed for the booking of this room exclusively will depend on dining requirements for the day requested.
Seating Occupancy
The Crow's Nest will seat 18 people comfortably and should be reserved for parties between 10 to 18  individuals.